Site map
Camping Sonnenberg is located at 560 m above sea level and is surrounded by beautiful mountains. The village centre is in 500 m and the bus stop in 300 m.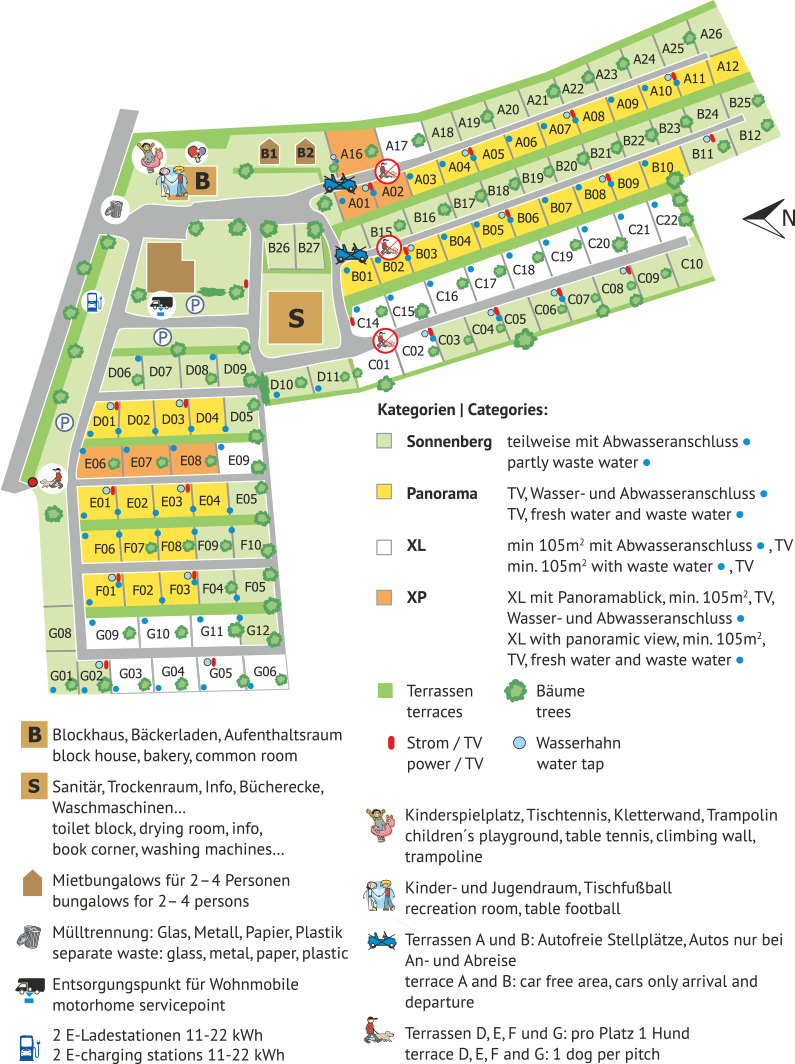 The camping area is approximately 20,000 m². 110 pitches are divided into lots of 90 to 115 m². All pitches are large, sunny and have a beautiful view and sewage and fresh water facilities are provided in the immediate vicinity (maximum 15 m).
The panorama pitches (wonderful view of mountains) have TV as well as sewage (hose length 5-10 m) and in some cases fresh water connections (hose length 5-20 m). The XL pitches with an area of at least 105 m² have TV and sewage connections (hose length 5-10 m) and a fresh water connection in some cases (10-25 m).
The camping management allocates the pitches. Preferences are taken into account as far as possible.